Looking up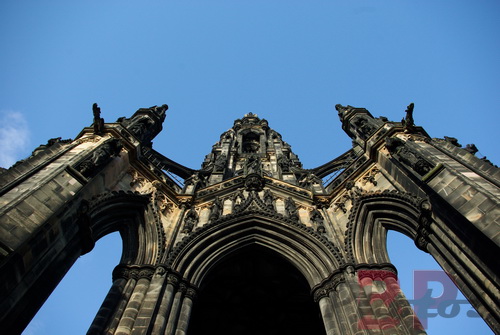 "Looking up"  and its variations are phrases that get used in a number of different ways. And that's interesting to me. So, I'm going to try to make some sense of it here.
It seems odd to me that when someone is praising or thanking their deity they look upwards to "the heavens". It seems to me that one of the defining features of a deity is that of omnipresence so the direction of one's gaze or attentions while praying shouldn't matter. Do people not apply logic to their actions in this context? Or is it more simply just what they've been taught and what's become habitual? Either way it seems odd (to me) to try to direct such thoughts upwards.
As the youngest of three in my family, I've always looked up to my siblings. As a young child I always wanted to be with my brother and to be involved with what he was doing. It mattered a lot to me that he approved of me and my actions. I was well into adulthood before I started to ignore what he thought of my actions and pursuits. I have to wonder how many people go through their whole lives beholden to their siblings' approval.
Ah, the workplace... It seems only natural that younger or newer employees would look up to and want to emulate more senior people. But, says I, what if emulating those people means that things continue to get done in ways that are not efficient or as effective as they could be? Does the 'look up' mind set allow for introduction of new ideas, techniques, and technology? And what about the disapproving gaze of those older and more experienced people upon the new ways of doing things? It seems to me that learning the old or existing ways of doing something should only be a springboard to introducing a new way of doing things.
Public figures. Role models. In this age of excess and scandal, are there any role models worthy of the name? Who can we look up to? Who can show a set of values that we can all aspire to match? The sporting world used to be replete with celebrated athletes who lived lives that could serve as models for our young. Today? Not so much. It seems to me that every time someone gets set up (or sets themselves up) as a role model, someone else comes along and knocks them down using some indiscretion from their past. Is it fair? No. Are these public figures getting their just desserts? Possibly. But that doesn't mean it's fair or good for society in general. One has to wonder, though, if those paragons of old were really as squeaky clean as their publicists had us believe. Is it simply the ubiquity and speed of information in todays world that disallows the maintenance of a personal fiction? Conversely, it may well have been the difficulty of disseminating information that allowed the creation and maintenance of the heroes of old.
Things are looking up. But why not down? Why is 'up' good and 'down' bad? After all, 'calming down' is a good thing, as is 'lying down'. On the other hand, 'getting up' isn't always good, and neither is 'getting one hackles up'. So why the emphasis on 'up' as a good thing in today's world? If one was to say that business is 'looking up', surely that's simply a matter of which metric one is using to describe the condition of the enterprise. If one were to use gross sales as the sole metric, then using up to describe that would be a good thing. Conversely, if one were to talk about cost of good sold or shrinkage due to theft or defects, then surely 'down' would be a far more appropriate descriptor.
And then there's the good old 'looking up' of references. Could this turn of phrase be tied into any or all the above? It seems to me that it could be so. We do, after all, look up to people and institutions that are deemed to be experts in a given field. It's not really much of a stretch to make the connection between looking up to a source and looking up information from said source.
Finally, to digress a little, what about 'fouled up'? Why is 'up' suddenly bad? I have to think this is due to the fact that, as  James D. Nicoll is reputed to have said,  "We don't just borrow words; on occasion, English has pursued other languages down alleyways to beat them unconscious and rifle their pockets for new vocabulary."